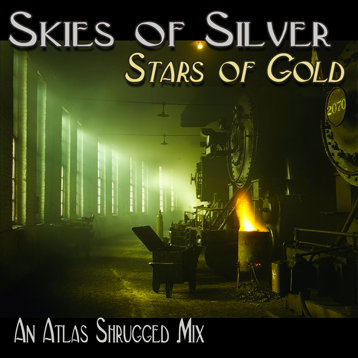 Notes: This is a fanmix that I put together a long time ago, and there is really no excuse for why I've been sitting on it for such a long time. I do listen to it, myself, whenever I'm in the mood for a certain pensive flavor of inspiration...
A lot of careful deliberation went into this mix, and it's my hope that this shows. This was made to accompany the
novel
, but if you're a fan of the recent films -- Well, do what you want, but I think some of this will make a lot more sense when held up against the level of detail found in the book.
8Tracks
Download Zip
(Please decide for yourself whether to compensate the artists)
Tracklist:
1.

Words that Mobilise (The Webb Sisters)
3.

Wyatt's Torch (Immediate Music)
4.

You Owe Me Nothing in Return (Alanis Morissette)
5.

The Falling Kind (Vedera)
6.

You Are Chains (The Secret Machines)
7.

Head Full Of Doubt/Road Full Of Promise (The Avett Brothers)
8.

I Went To Heaven (Hanne Tveter/Emily Dickinson)
9.

Missing Persons 1 & 2 (OneRepublic)
10.

Hold My Hand As I'm Lowered (Noah And The Whale)
12.

Glitterati (Alina Simone)
13.

Blue Light Of The Flame (Dar Williams)
14.

Spectrum (Florence + The Machine)
15.

Utopia (Alanis Morissette)
Lyric Selections:
Words that Mobilise
[Exposition]
The man he waits
He waits for something
The dry river bed he makes
The cheap work he fakes
The blue bones he breaks
Oh the sounds he likes are unnerving to me
Your official channels aren't working for me

One person knows their own silence
One person's broken down on the horizon
While another's finding their ocean
With words that mobilise

Oh it feels good
The more you allow yourself
The more you want it
The more you want it for yourself
Vertigo
[Young Dagny & Francisco]
We step out of bounds, on uneven ground, running away
Am I falling to you, are you falling to me?
Every second there's more than I can see

The very first time — your skin against mine

I want it all
I want it more than I've ever wanted

And we trip on our feet, we fumble our speech
We choose the ones we never reach

Wyatt's Torch
[Instrumental]

You Owe Me Nothing In Return
[Dagny & Hank Rearden]
You owe me nothing for giving the love that I give
You owe me nothing for caring the way that I have
I give you thanks for receiving; it's my privilege
And you owe me nothing in return

I bet you're wondering when the next payback shoe will eventually drop
I bet you're wondering when my conditional police will force you to cough up
I bet you wonder how far you have now danced you way back into debt
This is the only kind of love as I understand it that there really is

You can express your deepest of truths even if it means I'll lose you and I'll hear it

The Falling Kind
Should we even wonder why our hearts are torn?
Why our image is based on this broken city?

It's a scene that leaves you cold
But why choose anything else and lose your place in line?
May I ask one thing?
How do you think this will work out?
You are no more well-liked than those who have been betrayed

It's these things you claim to believe
Don't let them be the ones you forever try to please

You Are Chains
[Francisco, Hank Rearden]
You are chains
When you're chained
With a chain
With an iron ring

And you never noticed your chains

Well, neither had I
I knew I had crashed here; I never knew why
'Til somebody told me

If you hadn't come here when you did
I might still believe I was never in chains

Head Full Of Doubt/Road Full Of Promise
[Hank Rearden]
There's a darkness upon me that's flooded in light
In the fine print they tell me what's wrong and what's right
And it comes in black and it comes in white
And I'm frightened by those who don't see it

When nothing is owed, deserved or expected
And your life doesn't change by the man that's elected
If you're loved by someone you're never rejected
Decide what to be and go be it

There was a dream
One day I could see it
Like a bird in a cage I broke in and demanded that somebody free it
And there was a kid, with a head full of doubt
So I'll scream til I die or the last of those bad thoughts are finally out

I Went To Heaven
[Dagny]
I went to Heaven
'Twas a small Town
Lit with a Ruby
Lathed with Down

Stiller than the fields
At the full Dew
Beautiful as Pictures
No Man drew

Almost contented
I could be
'Mong such unique
Society

Missing Persons 1 & 2
[Hank Rearden]
Lost in all the wars we fought
Never saw a road
Now that I think about you in the skies
And I wonder where you are

A missing person's in the window
Staring at me
Haven't seen them in years

Skies of silver, stars of gold
And now you know just what you like

Hold My Hand As I'm Lowered
[Eddie]
Hold my hand as I'm lowered
And please don't see me as a coward

O Death, do not feel like the victor
'Cause my poor life makes you none the richer

I fell in love with the world in you
And now I feel cold
I fell in love with the world in you
And now I feel holier

Happy Home
[Dagny]
In my lover's arms I wait for morning
I beg my god to speak and tear me apart

In my happy home I barely breathe
I never once in my wayward life was heading to run out
I never once in my sweet short life was waiting for desire

Glitterati
[Cheryl]
When no one is around
Your glittering storefront grates pulled down
The highways are alive with the likes of you

Your words, they make their way into my mouth

There's shotguns going off in the harbor

There's no one here but us
Two hearts collide and turn to dust and
The whole world opens wide in front of you

Blue Light of the Flame
[Dagny]
As the earth melts at the poles
I race to man the controls
And I work harder
Fiercer and smarter

Yes, when the hurricanes came
We were the gods that we blamed
We have orange-red fire
We fear our desire

Spectrum
[John Galt]
When we first came here
We were cold and we were clear
With no colors in our skin
We were light and paper-thin

Say My Name
And every color illuminates
We are shining
And we will never be afraid again

And when we come back we'll be dressed in black
And you'll scream our names aloud

Utopia
[Fin]
We'd gather around, all in a room
Fasten our belts, engage in dialogue
We'd all slow down, rest without guilt,
Not lie without fear, disagree sans jugement

We would stay and respond and expand and include
And allow and forgive and enjoy and evolve
And discern and inquire and accept and admit
And divulge and open and reach out and speak up

We'd rise post-obstacle, more defined, more grateful,
We would heal, be humbled and be unstoppable,
We'd hold close and let go, and know when to do which,
We'd release and disarm and stand up and feel safe

This is Utopia, this is my Utopia,
This is my ideal: my end in sight
Utopia, this is my Utopia,
This is my Nirvana: my ultimate